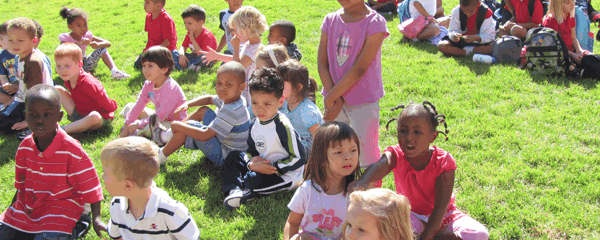 St. James Catholic School offers a preschool program for 3 year-olds (potty trained) and a Junior-K curriculum for 4-5 year olds. We offer a full day and half day schedule for both age groups. Half day is from 8-12 pm and Full day is from 8-3:00 pm. Children must have reached the appropriate age per class by October 1st. We offer a variety of schedules for half or full days including: five days per week (M-F), three days per week (M,W,F), and two days per week (T,Th).
The curriculum encourages development of social and academic skills. The children also participate in the enrichment classes of art, music, physical education and technology. Our preschool programs offer activities which help students develop fine and gross motor abilities, imagination and creativity, listening and communication skills, and love of God, themselves, their families, teachers, and classmates.
For a full description of the curriculum, please click here.
For more information, please click here.
A typical schedule for preschoolers looks like this: click here
A typical schedule for Junior-K looks like this: click here